News
02nd of October 2020, New Zealand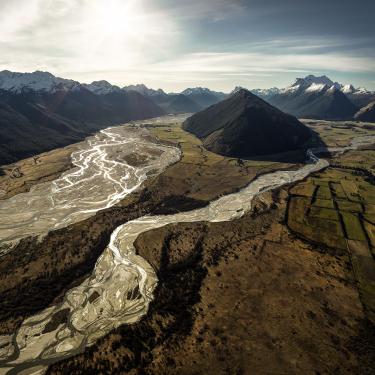 New aerials for the Queenstown Gallery.
The Dart and Rees River, Central Otago, New Zealand.
20th of August 2020, Slovenia
Shoot of the new Porsche Sommer Teqipment Campaign 2021. 10 Hero shots, 25 Sideshots, 2 Still Motion Clips and 10 Cinemagraphs.
Coming soon on this space...
12th of May 2020, New Zealand
Right after Lockdown.
Beautiful Sunrise on the Remarkables Skifield Road.
15th of April 2020, New Zealand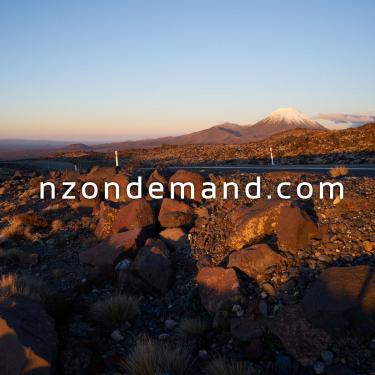 21st of February 2020, Worldwide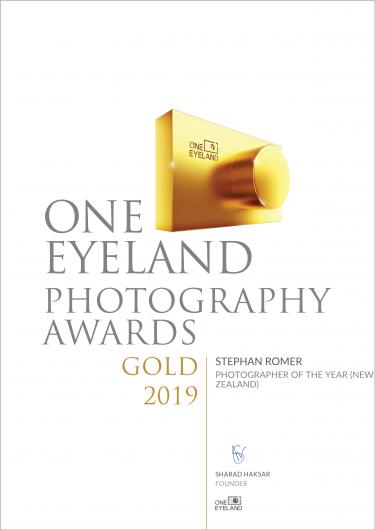 Stephan wins the golden Camera for Photographer of the Year New Zealand 2019.
18th of December 2019, Worldwide
The new Porsche Tequipment Winter Campaign.
13 Hero Shots, 25 Sideshots and 3 Motion Clips.
Shot in Austria, Italy and Germany.
26th of November 2019, New Zealand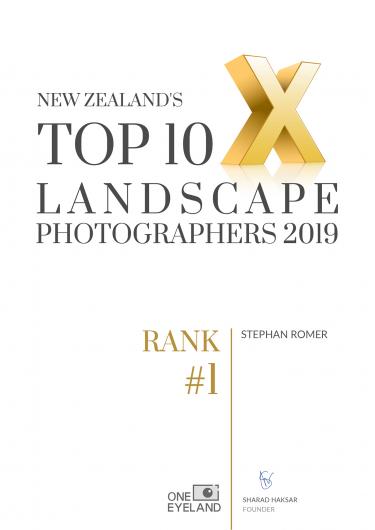 Stephan wins the title of New Zealand's Landscape Photographer of 2019.
The winning pictures are Roy's Peak, Olivine Ice Plateau and Tyndall Ridge.
20th of August 2019, Worldwide
The new Cayenne Turbo S E-Hybrid campaign is officially out now.
Shot in Copenhagen and Capetown.
6th of June 2019, Worldwide
Stephan is selected for the 200 Best Ad Photographers worldwide 2020.
9th of April 2019, New Zealand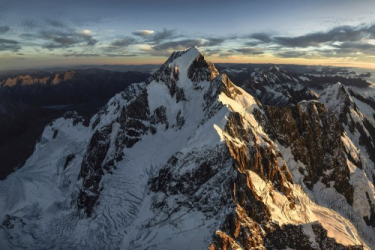 New aerials of Mt Cook.
Beautiful way to spend the last couple of hours of daylight.
22nd of March 2019, Queenstown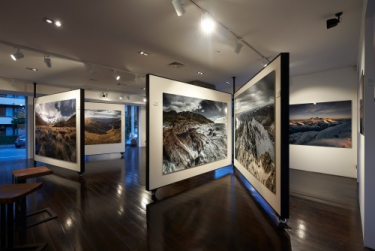 New Walls for the Queenstown Gallery.
Space for 4 more large ones...
Thanks to Peak Engineering.
4th of October 2018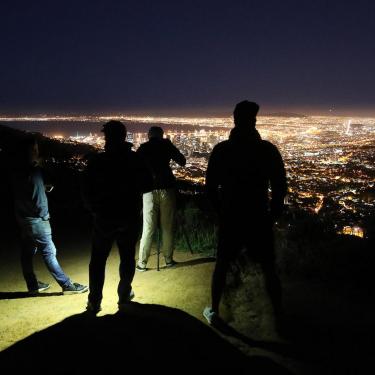 Top Secret Car Shoot in Capetown.
Pictures coming soon...
29th of September 2018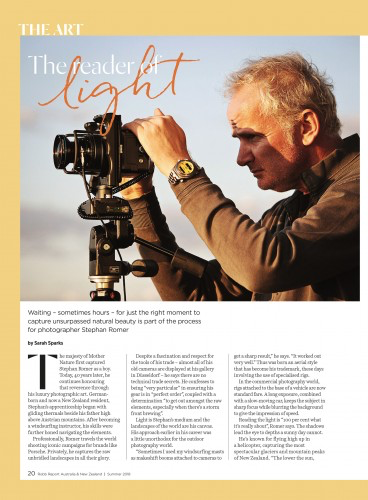 Great article in the latest Robb report.
05th of November 2018, New Zealand
5 pages in New Zealand's leading photographic magazine D Photo.
9th of September 2018, New Zealand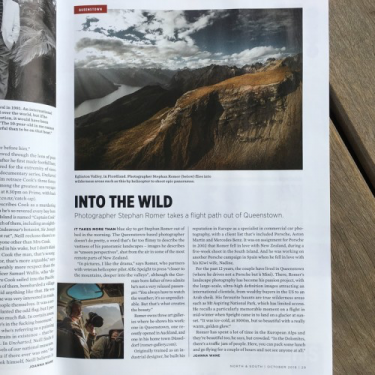 North and South Magazine October issue.
​Have a read.
9th of August 2018, Austria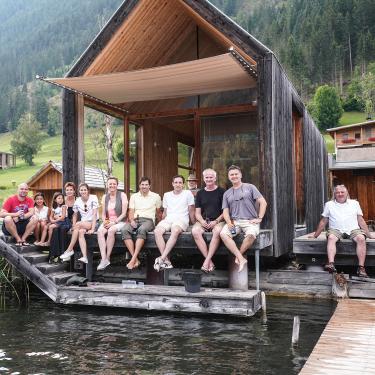 Summer Tequipmentshooting for Porsche.
It's a wrap in Austria.
6th of July 2018, New Zealand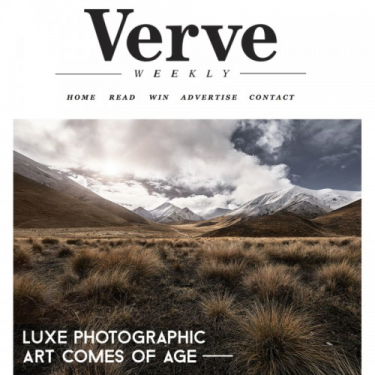 Check out the latest article in
Verve Magazine.
23rd of May 2018, New Zealand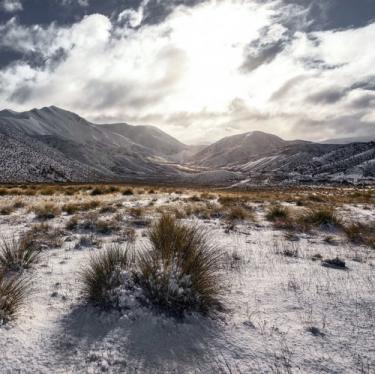 The first snow on Lindis Pass.
Interesting driving conditions well worth it.
March 2018, Italy
Porsche Tequipment Shoot in the Dolomites.
No shortage of snow...
3rd of February 2018, New Zealand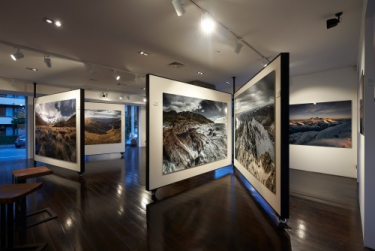 Romer Gallery was delighted to be featured in New Zealand's largest circulating newspaper, the Weekend Herald on Saturday in a write up about Stephan's luxury photography and the dramatic moonscape of 'Valle de la Luna' currently on show at our new Auckland Gallery.
20st of January 2018, Queenstown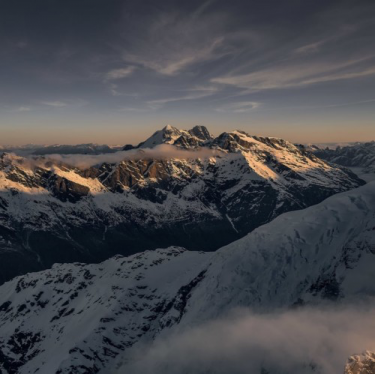 The Forbes Mountains, Otago, New Zealand.
A stunning Sunset over the Southern Alps.
Mt Earnslaw right in the middle.
1st of December 2017, Auckland
The Auckland Gallery is officially open.
Come and visit us right opposite of the Auckland Art Gallery.
18th of October 2017, Worldwide
Release of the new E Performance Campaign for Porsche.
Thank's Copenhagen for lots of rain.
Always helpful on a night shoot...